Okay, I don't actually drink. I can probably count on one hand how often I drink (I don't think I've had a mixed drink since my cruise. But, today, being the day before my birthday, I decided to get something fruity to drink.
And it was really
really
good.
My parents went to Cheddar's for their anniversary a few weeks ago, and suggested we go back there for my birthday lunch. We had a larger party, including aunts, uncle, and cousins, so we had to wait around 45 minutes for a table. While waiting, my sister, cousin Tasha, and I walked to the bar to get drinks, and catch up.
We didn't have to wait much longer for our table, and I was really excited to try the food. I'd perused the menu earlier in the week, and decided that I wanted the Monte Cristo sandwich (I've never met a Monte Cristo I didn't like. I've met some that left me with lukewarm feelings, but no outright hatred).
Oh, my goodness. This was, hands down, the best sandwich I have EVER had in my entire life. It was like it was wrapped in a pancake or something. The raspberry jam that went with it was tart and delicious. There aren't enough words to say how amazing I thought this sandwich was. It came with Mac and Cheese, which was also really good, though a little heavy handed with the pepper.
I also got birthday Croissants from our waiter, which I shared with everyone. They were warm and delicious. Thank you, Mr. Waiter, whose name I didn't catch.
It was a nice, low-key lunch with my family, catching up, eating great food. My actual birthday is tomorrow, and I'm really looking forward to eating the cake that my sister baked for me.
The only thing that would make this birthday better was if my friends were with me, like my 23rd birthday.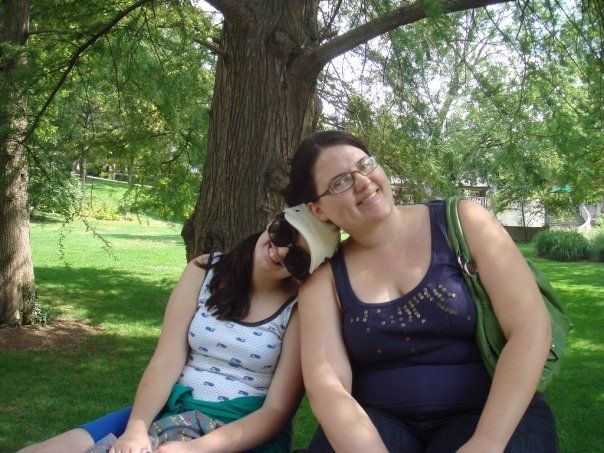 St. Louis Zoo with Lauren
2008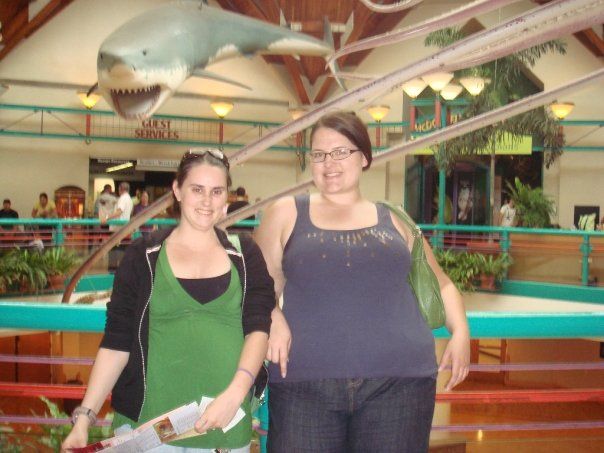 St. Louis Zoo with Jessica
2008
That's still in my top five birthdays. Got to visit the zoo, got to build myself an Otter at Build-a-Bear, and I even got to try White Castle for the first time. 23 was a good year.