As most have heard, Sandy Hook Elementary School experienced a tragedy that the majority of the country will never see. When I heard about it on Friday, I was in a state of such shock and disbelief that I stopped listening and tried to block it out. It wasn't until I saw the children's faces and heard their short life stories that it became real and began to sink in. I spent the weekend praying for their friends and families.
I don't have children, but after speaking to my family members who had children, they were all holding their precious babes closer, and thanking God for their own children's safety while simultaneously praying for the families who couldn't kiss their babies good night.
I'm copying this from Lizzy Mae Early's blog,
Your Cup of Cake
, because I think it's so fitting, and a touching tribute.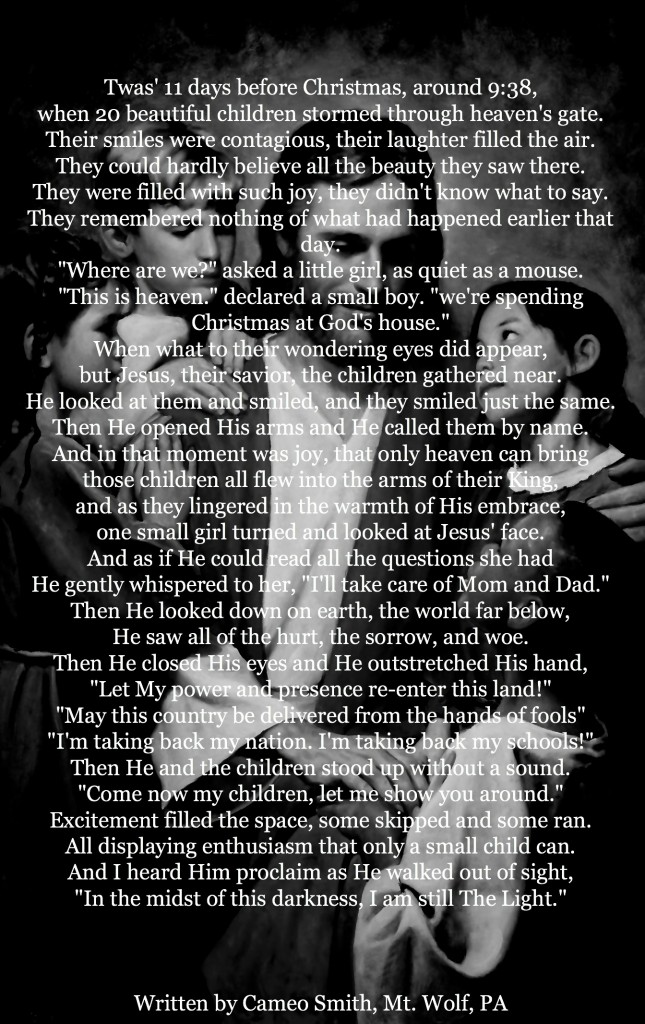 God Bless Newtown, Connecticut.